Meet the interactive Balloon Dog Squeakee!
It looks just like a balloon dog blown by magician that has come to life! Squeakee has the look of an iconic balloon dog that children love and over 60 interactive features. Innovative technology combined with interactivity guarantees a fun play with this robot dog. Squeakee loves to play and have fun with you!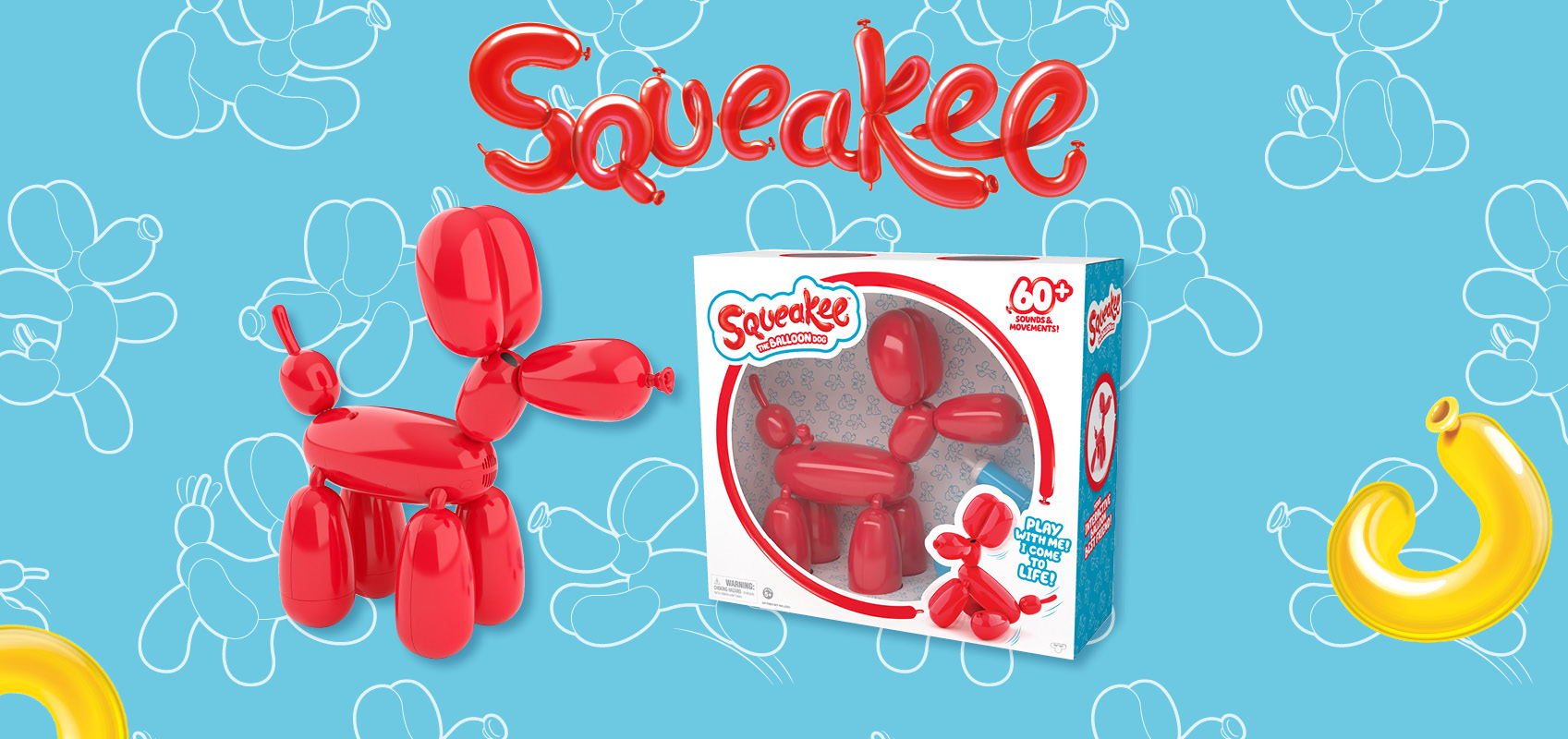 Play with Squeakee and it will come to life!
You'll be blown away at all his reactions and what he can do! Squeakee reacts to voice and touch and it comes with a range of fun accessories to interact with. You can train Squakee to sit and beg with his most important toy which is his blue ball. Squeakee gets excited every time he hears it and starts moving and barking. Remember to cuddle and tickle his tummy – it will make Squeakee happy!
Squeakee acts just like a real balloon dog. Touching his back with a pin it will look like deflating balloon. Feed him with a pump and it looks like inflating! If Squeakees tummy is full he might fart or pee.
The first ever balloon pet that's inflated with personality!